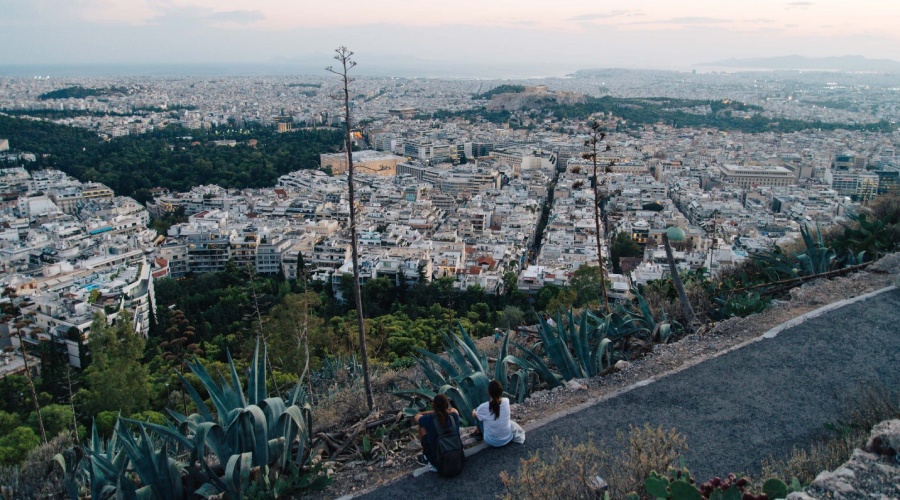 Athens cultural agenda for November
Athens' cultural agenda is blossoming this autumn season, events including art exhibitions, plays, as well as concerts, including by touring international acts.
38th Athens Marathon. The Authentic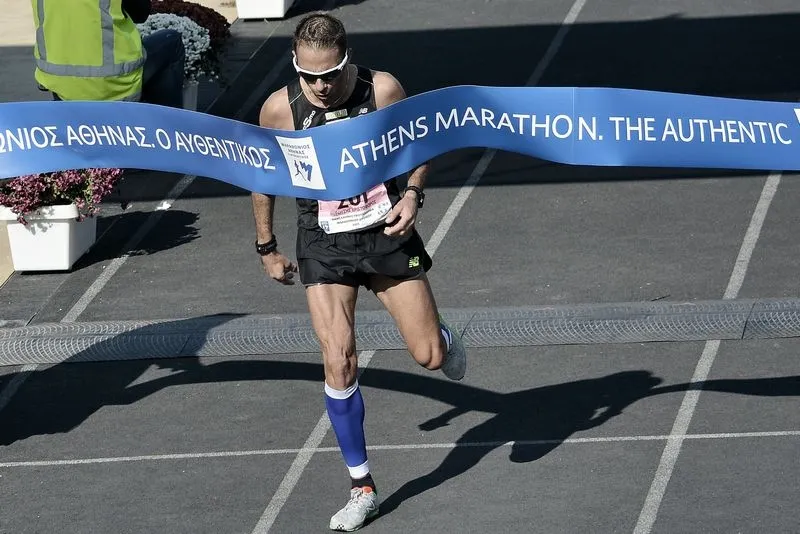 The 38th Athens Classic Marathon, The Authentic, is scheduled for November 13 and 14. Following last year's cancellation, the leading sports event returns with some 30,000 registered runners from various parts of the world, to participate with public health protocols intact. Proceedings with begin with a 10km road race to be held as two sections at separate times on Day One. Day Two's agenda features a 5km road race, also as two sections at separate times, and the Marathon, covering the classic 42 km route from Marathon to Athens. All participants need to be fully vaccinated or have Covid-19 recovery certificates.
Registration fee: €26-100
Dates: November 13-14
Tel: +30 2111877725
Website: athensauthenticmarathon.gr
7th Athens Biennale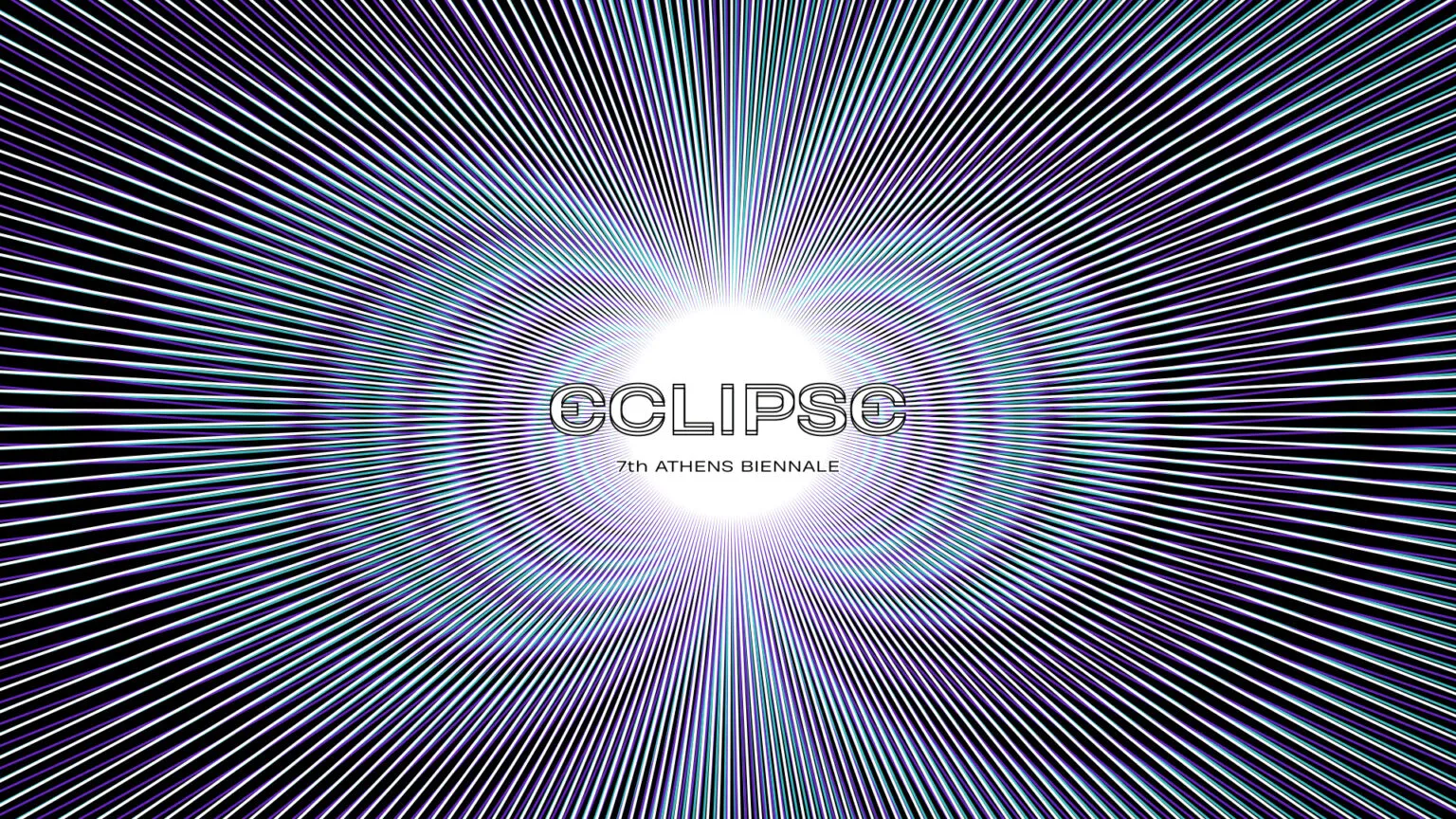 The 7th Athens Biennale, dubbed AB7: ECLIPSE, one of the biggest international modern art events being staged in Greece, is continuing through November 28. It includes work by artists from North and South America, the Caribbean, Europe and Africa, exploring issues of identity and multicultural complexity. They are on show at landmark locations in Athens' historic centre, such as the FOKAS former shopping centre, the former Santarosa court building, and the Schliemann-Melas Estate.
Admission: €5-25 
Dates: Until 28/11
Venues: FOKAS former shopping centre, 41 Stadiou; former Santarosa court building, 48 Stadiou; Dikaiosinis (Justice) Square, Arsaki & Panepistimiou Sts; Schliemann-Melas Estate, 46 Panepistimiou.
Tel: +30 2105232222
Website: eclipse.athensbiennale.org
Kallos. The Ultimate Beauty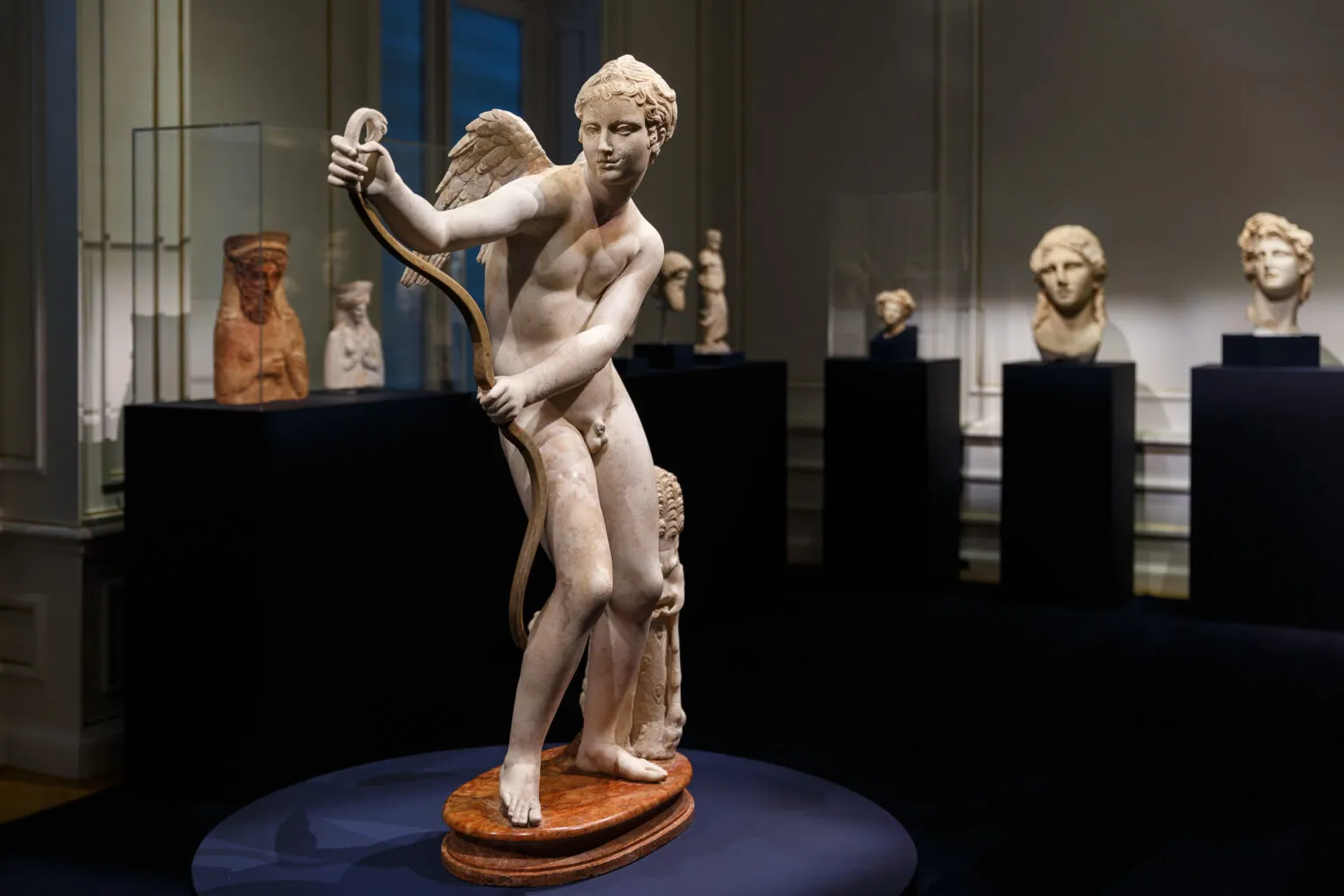 A total of 300 emblematic antiquities from museums and collections in Greece, Italy and the Vatican are presented as one major exhibition titled "Kallos – The Ultimate Beauty" at the Museum of Cycladic Ar. The show is co-curated by Professor Nicholas Chr. Stampolidis, Director of the Acropolis Museum and former Director of the Museum of Cycladic Art, as well as the museum's Curator of Antiquities Dr. Ioannis D. Fappas. The exhibition is divided in two main parts, Kallopismos, exploring beautification in Ancient Greece, and Kallos, highlighting the concept of ultimate beauty.
Admission: €10-15
Dates: 29/09-16/01/2022
Time: Mon, Wed, Fri. Sat – 10:00-17:00; Thu – 10:00-20:00, Sun: 11:00-17:00. Closed on Tuesdays.
Address: 4 Neofytou Douka, 106 74, Athens
Tel: +30 210 7228321-3
Website: cycladic.gr
'We Apologise' by visual artist Adrian Paci at Victoria Square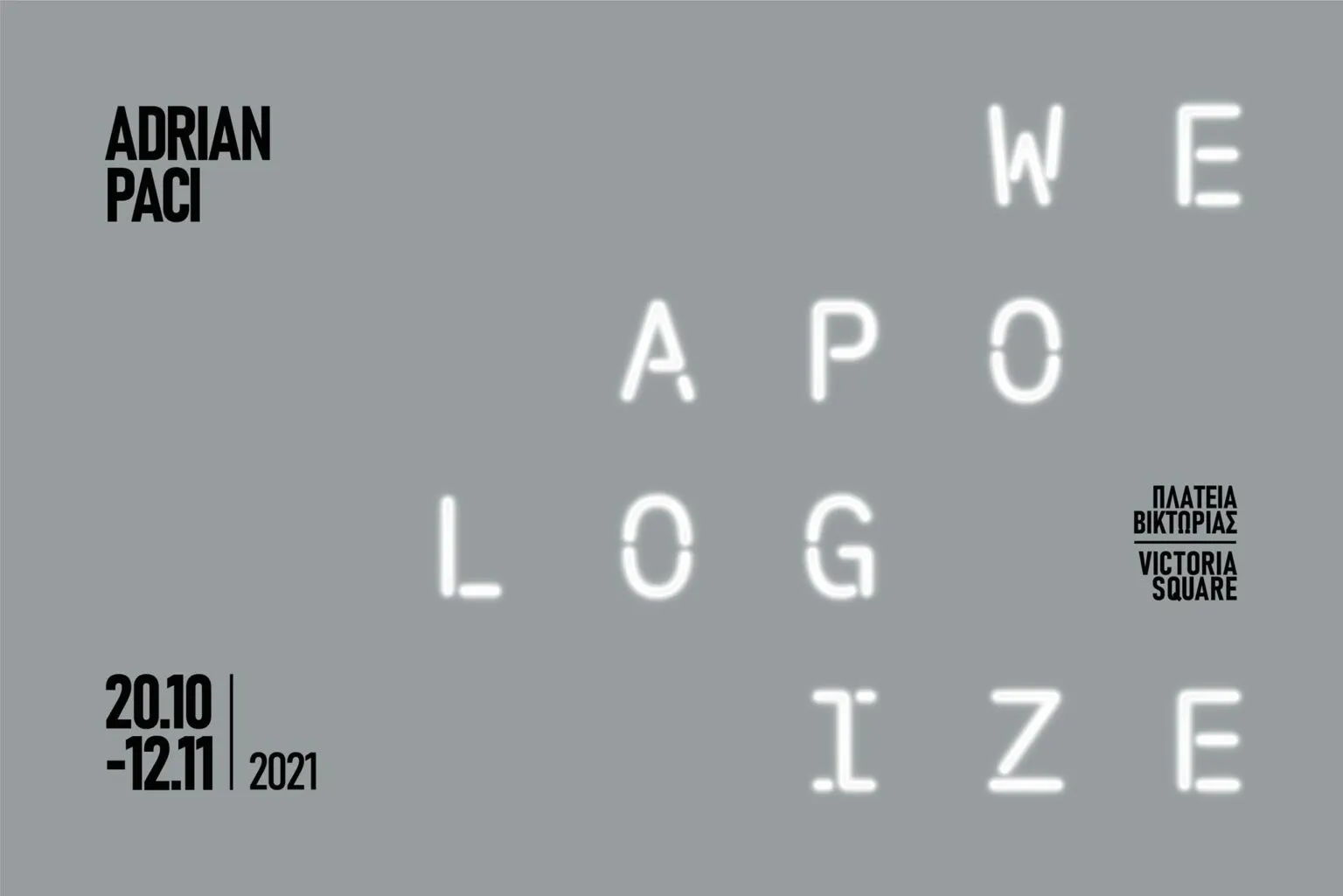 An installation by artist Adrian Paci titled "We Apologise" is currently being hosted at Victoria Square in Athens, until November 12. The artist, who was invited to take on the project by two groups, Counterpoints Arts and Victoria Square Project, spent many months researching and also collaborating with residents of the Victoria Square district, an Athenian hotspot for refugees and asylum seekers, before delivering an installation whose aim is to prompt reevaluation and inspire co-existence.
Admission: Free
Dates: Until 12/11
Address: Victoria Square
Frank Sinatra and Friends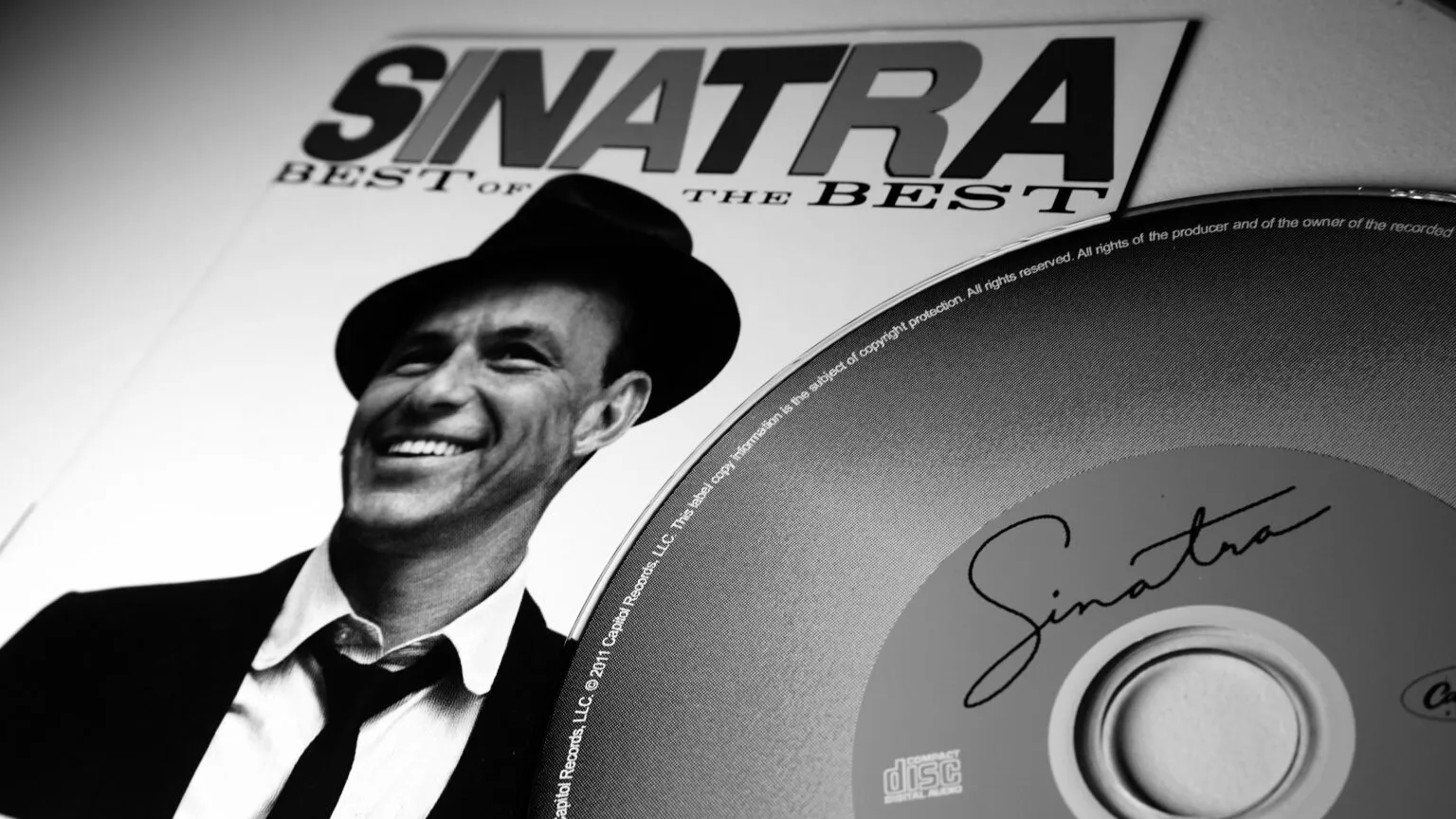 An acclaimed musical paying tribute to the life of legendary entertainer Frank Sinatra is headed for the Greek capital's Christmas Theatre. Sinatra, Dean Martin and Sammy Davis Jr., sang, improvised and played pranks together when performing as the Rat Pack at renowned Las Vegas clubs in the 1960s before taking their history-making shows to big concert venues around the world. A decade ago, a trio of impersonators gathered to create a show reviving the magical chemistry of Sinatra, Martin and Davis Jr. Their resulting Frank Sinatra and Friends tribute show premiered in 2015, Sinatra's 100th birth anniversary.
Entrance: €10-44
Date: 24/11
Time: 21:00
Address: 137 Veikou, Galatsi, 111 46
Tel: +30 211 770 1700
Website: ct.gr
'Bibilolo' at the Greek National Opera's Alternative Stage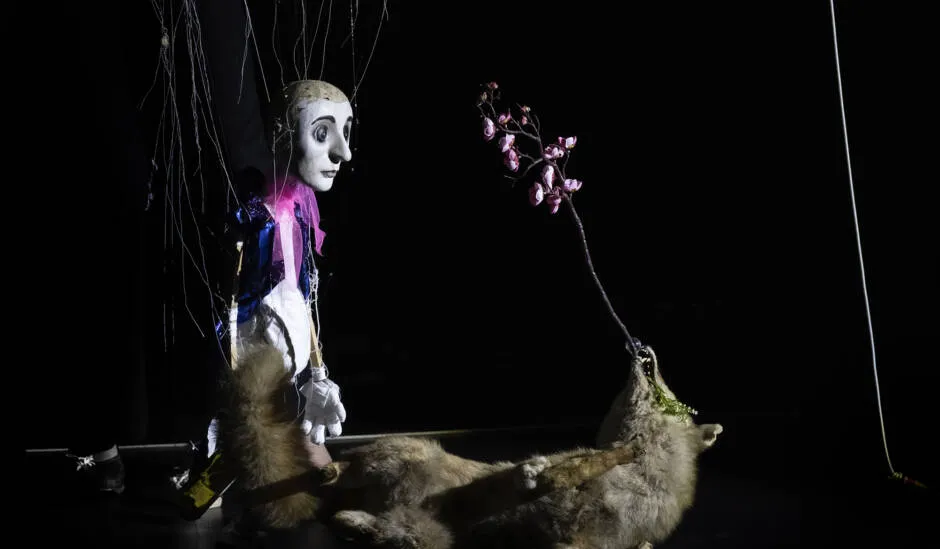 Bibilolo, a co-production of the Greek National Opera's Alternative Stage with C15D, Printemps des Arts de Monte-Carlo (Monaco), GRAME-Centre national de création musicale (France) and Cerise Music, is an unconventional work taking audiences to an imaginary landscape without frontiers that is, at once, light, entertaining and tragic. This performance could be described as an opera without singers, a ballet without dancers, an unclassifiable, dreamlike spectacle set in a huge child's bedroom and expedient to free-associative transformations – exhilarating as well as nightmarish.
Admission €15-20
Dates: November 5-7
Time: Fri, Sat – 20:30, Sun – 11:00 and 19:30
Venue: Greek National Opera – Alternative Stage, Stavros Niarchos Foundation Cultural Center, 364 Syggrou Ave, Kallithea
Tel: +30 216 809 1000
Website: nationalopera.gr
Takis – Cosmos in Motion: 46 sculptures by internationally acclaimed artist Takis at the SNFCC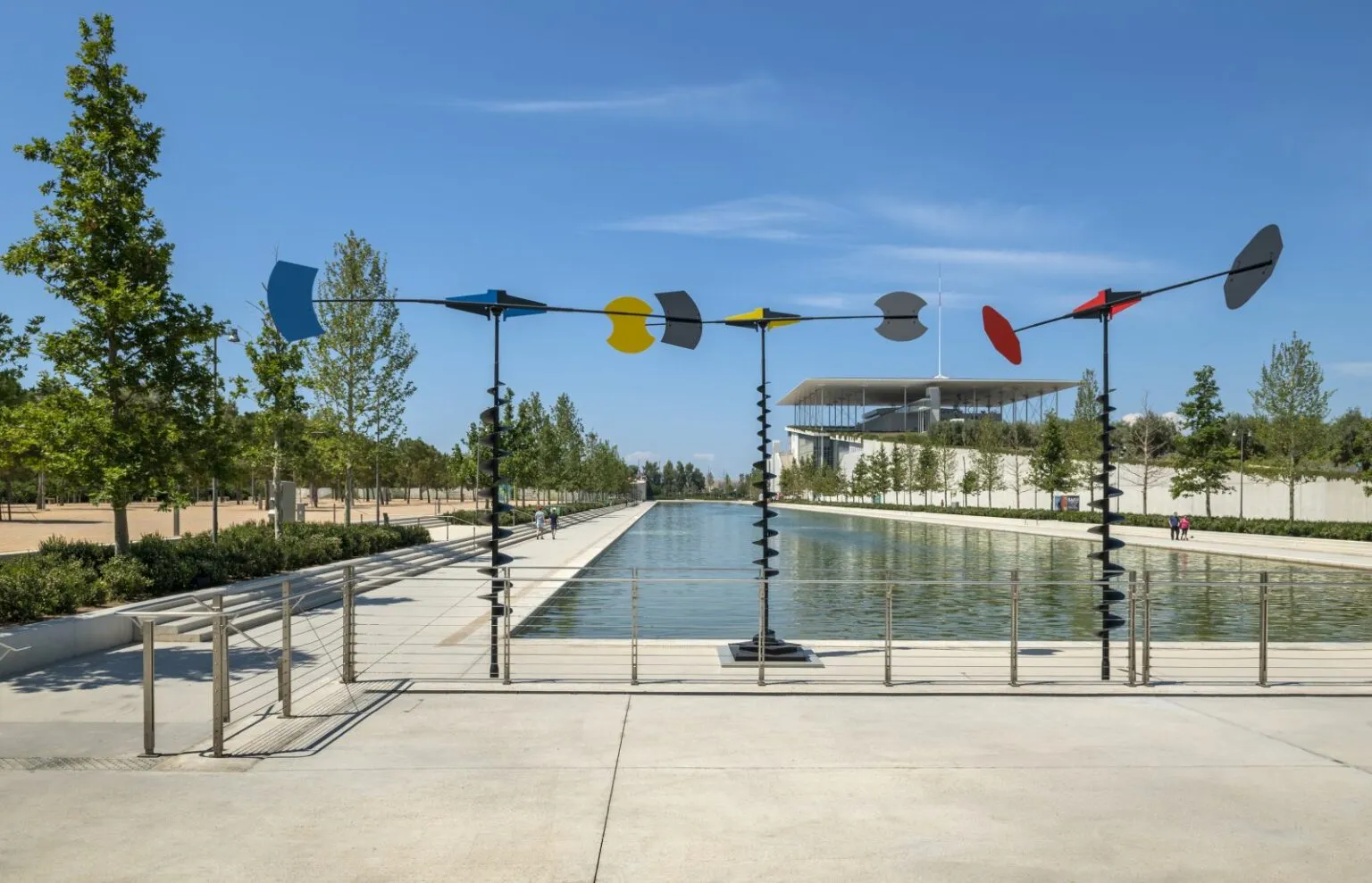 The exhibition "Takis – Cosmos in Motion", made possible by a grant from the Stavros Niarchos Foundation (SNF), presents 46 definitive sculptures by prominent visual artist Takis (Panayiotis Vassilakis, 1925-2019) at the public spaces of the Stavros Niarchos Foundation Cultural Center (SNFCC). Until November 7.
Admission: Free entrance
Dates: Until November 7
Address: Stavros Niarchos Foundation Cultural Center, 364 Syggrou Ave, Kallithea, 176 74
Tel: +30 216 809 1000
Website: www.snfcc.org
'The galaxy of Mikis Theodorakis' at the Athens Concert Hall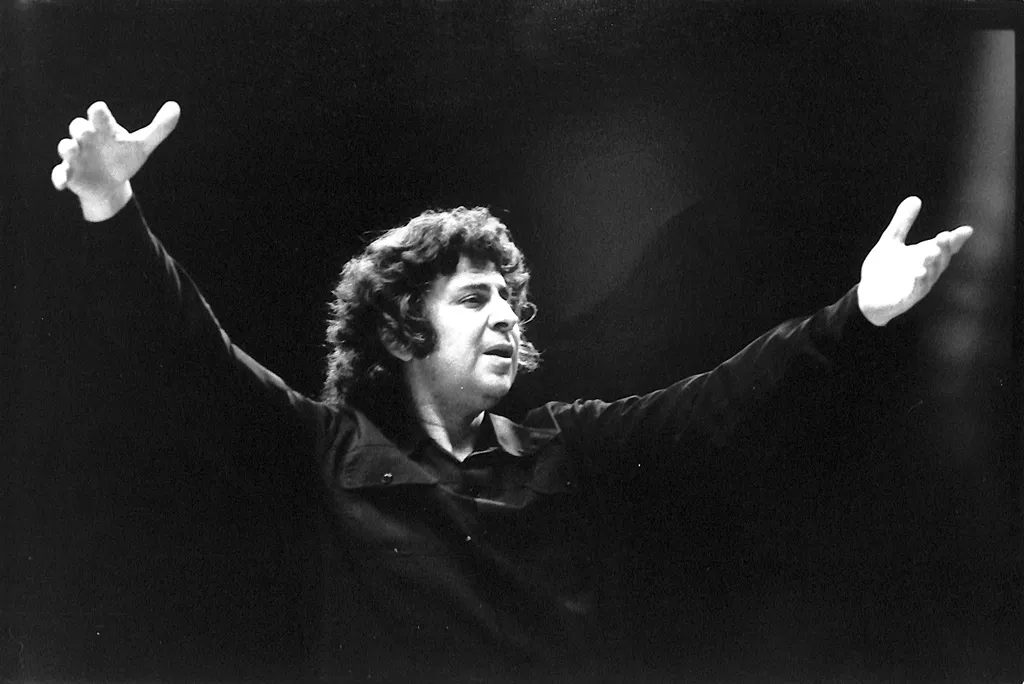 Original documents from late master composer Mikis Theodorakis' archive, sided by rare audiovisual material, are presented for the first time at the Athens Concert Hall, covering his adventurous 96-year lifetime. The exhibition sheds lights on the diverse aspects of his music and political legacy.
Entrance: Free admission with passes obtained through online reservations on the venue's website, specifying the date and time of visits.
Dates: Until 3/12
Time: Tue-Sat, 11:00-19:00
Address: Vas. Sofias & Kokkali, 115 21
Tel: +30 210 728 2000
Website: megaron.gr
'1821 Before and After' exhibition at the Benaki Museum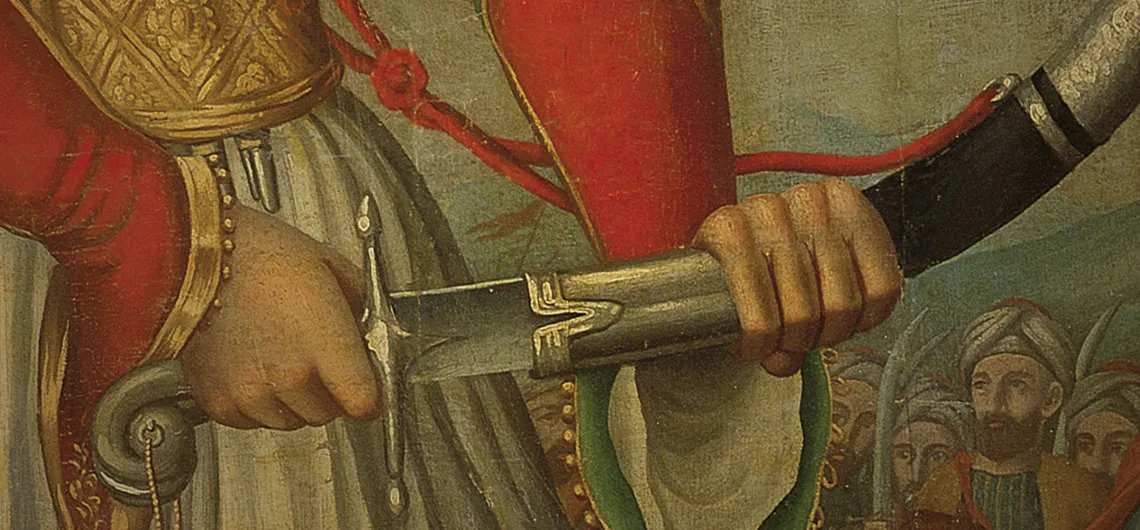 A major anniversary exhibition at the Benaki Museum marking the bicentenary of the Greek Revolution continues until November 7. A total of 1,200 objects on show unfold a period of history covering over 100 years at a 2,500 square metre space. Paintings, personal items belonging to key revolutionaries, historic documents and heirlooms are presented in three sections: The path towards a national revolution (Section I: 1770-1821); the events of the War of Independence (Section II: 1821-1831); as well as the creation of the modern Greek state and its development over the first few decades (Section III: 1831-1870).
Admission: €12-15
Dates: Until 7/11
Time: Tue-Thu, 10:00-18:00; Fri-Sat, 10:00-22:00; Sun, 10:00-18:00, closed Mondays.
Address: 138 Pireos & Andronikou, 118 54, Athens
Tel: +30 21 0367 1000
Website: benaki.org
Giuseppe Penone sculptures in Athens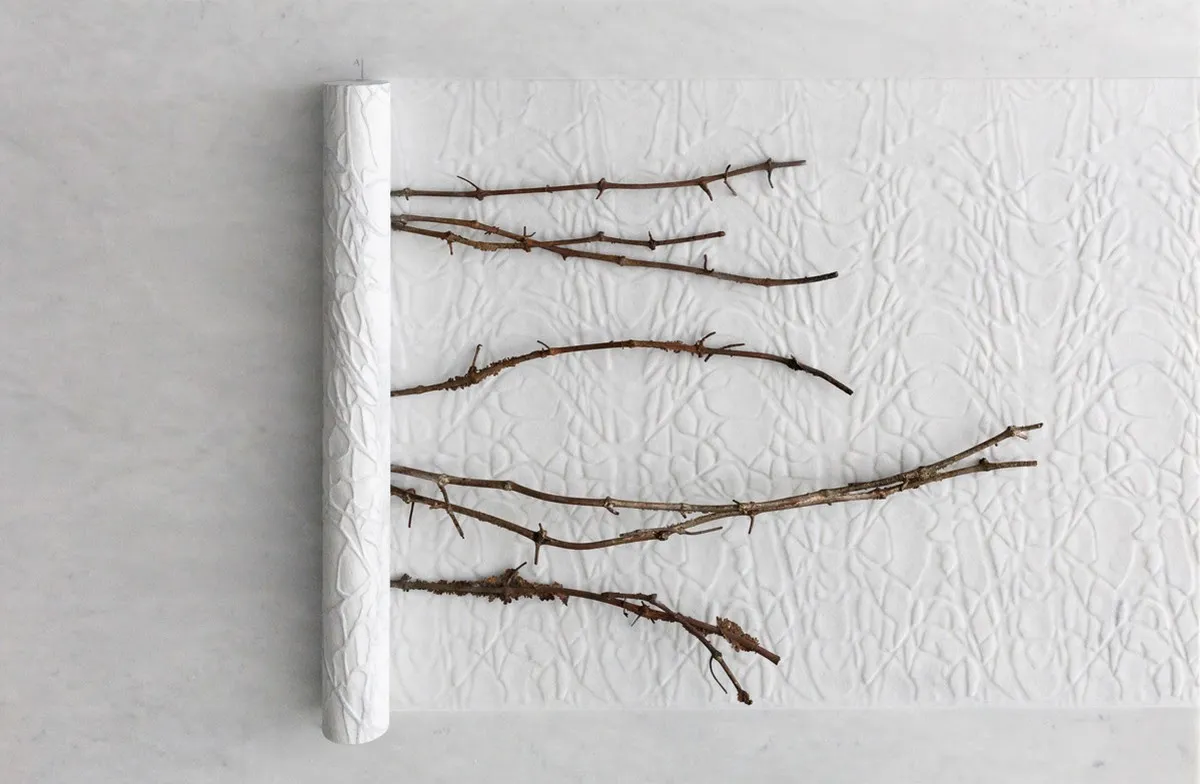 An exhibition of work by esteemed sculptor Guiseppe Penone, at the Gagosian gallery in the Kolonaki district, includes early and recent work by the Italian sculptor. His art expresses the interaction between the human body and nature, time, life and degeneration. The Athens exhibition, titled "Impronte di corpi nell'aria" (Bodies imprinted in the air), takes its title from a series of new bronze and marble sculptures by Penone that reference the growth of plants, growing through marble, as if emerging from the earth.
Admission: Free entrance
Dates: Until 13/11
Time: Tue-Sat, 11:00-19:00, Thu, 11:00-20:00
Address: 22 Anapiron Polemou, Athens, 115 21
Tel: +30 210 364 0215
Website: gagosian.com
'Portals', with 59 artists from 27 countries, envisions a new world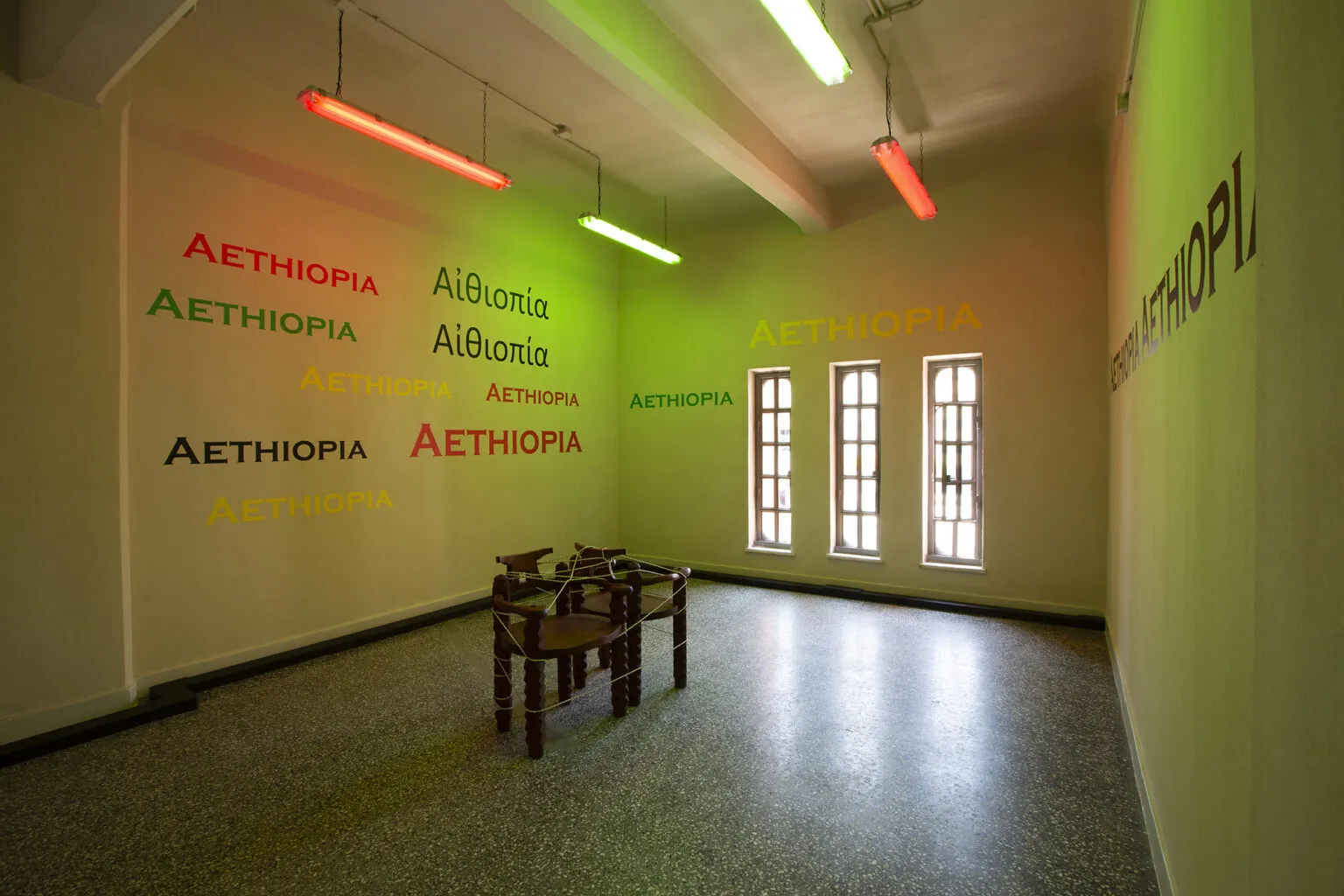 The former Public Tobacco Factory, transformed into a modern cultural space, hosts "Portals", a contemporary art exhibition of international scale, featuring 59 artists from 27 countries. They include 18 Greek artists presenting new work or work revised for this show's context. The exhibition aims to develop messages, ideas and concerns regarding modern artistic creativity by approaching the new reality being shaped by change.
Admission: Free entrance
Dates: Until 31/12
Time: Mon-Fri, 09:00-15:00; Sat, 09:00-14:00
Address: Former Public Tobacco Factory – Hellenic Parliament Library and Printing House
218-220 Lenorman, Athens, 104 43
Tel: 210 510 2606
Website: neon.org.gr
Tennessee Williams' 'The Glass Menagerie' at the Onassis Foundation's Stegi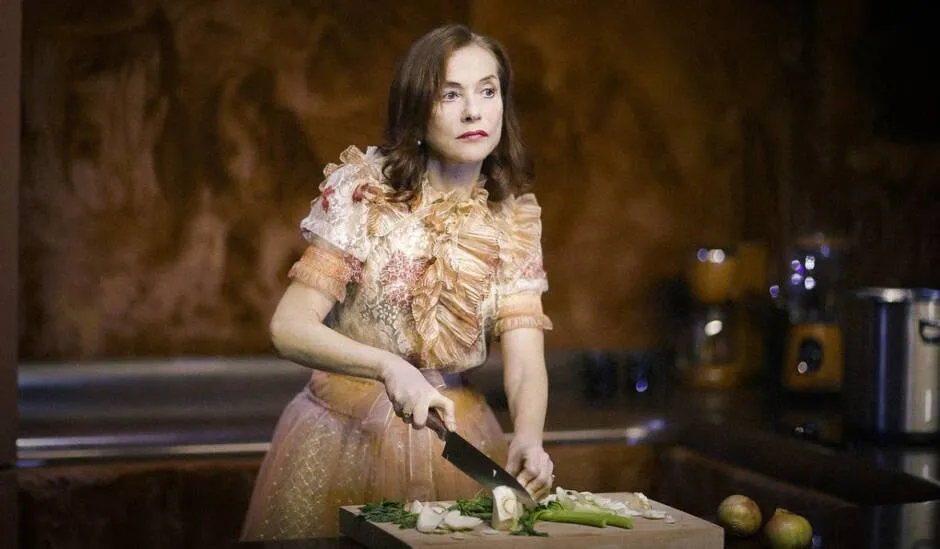 Commenting on Tennessee Williams' "The Glass Menagerie", set in the 1930s and the rise of fascism in Europe, Ivo van Howe, director of the play's production for Stegi, notes: "Tennessee Williams is aware of this historical phenomenon in his writings. He knows that the world is being gradually brutalized. After all, it resembles our world. We don't care at all about other people's opinion anymore, we express ours immediately, we react instantly, instinctively, impulsively. This is dangerous. Such a world, where violence is so common, where nobody really understands the other, is dangerously close to war." In French with Greek and English surtitles.
Admission: €5-45
Dates: 13-14/11
Venue: Onassis Foundation's Stegi, Main Stage, 107 Syggrou Ave, Athens, 117 45
Tel: +30 30210 9005800
Website: www.onassis.org
Art Athina
Art Athina, an annual contemporary art fair in Athens, makes a double return in November with a digital platform, Art Athina Virtual 2021, and an exhibition titled Art Athina Pop Up. The digital platform will remain uploaded from November 1 to 30, and the in-person show, staged at the ground level of the King George Hotel at Syntagma Square, will run from November 12 to 21. Over 45 art galleries from Greece and abroad are participating.
Admission: –
Dates: 1-30/11
Venue: Online and King George Hotel, 3 Vasileos Georgiou A, Syntagma Square, Athens, 105 64